Gift Cards & Gift Boxes
Treat your loved ones to some precious pampering time with a Beauty Sanctuary or Sanctuary Skin Clinic gift.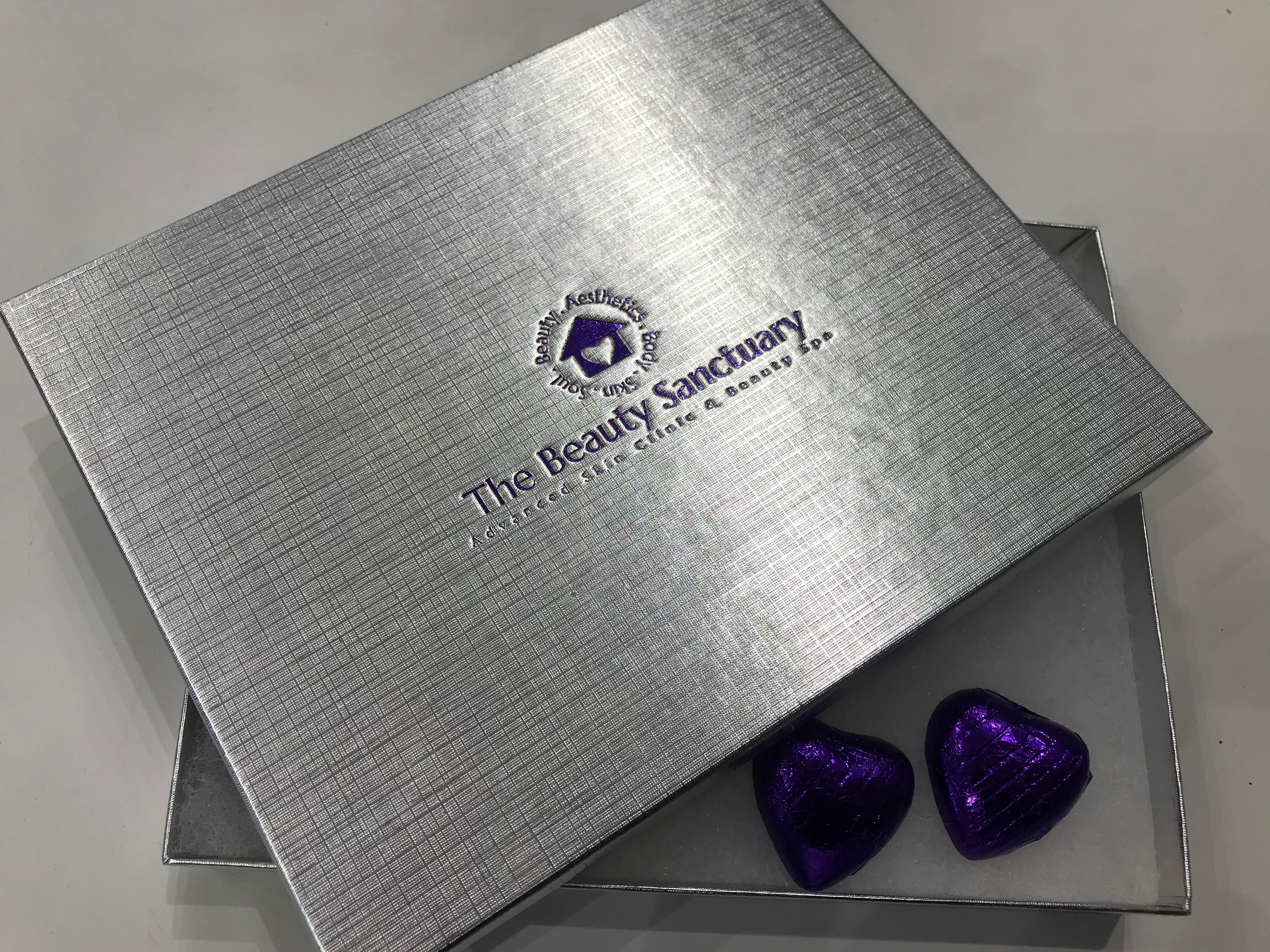 These are beautifully presented gift cards within a luxurious gift box containing a sample of the latest products and hand made Belgian chocolate hearts in our brand colours of silver and purple.
The gift boxes are complimentary for gift vouchers in excess of £50 and are also available to purchase at a price of £3.00.

Available to purchase via telephone or in the Salon and valid for 6 months. Feel free to call us and we will be happy to advise you. We can also offer to post these gift cards within the UK free of charge for purchases over £50 or a small postage cost for those below that amount. Please also see our fabulous spa pamper packages which can also be purchased via a Gift Card & Box for an amazing bespoke gift for that special occasion.
Please note - gift vouchers can only be redeemed against our full brochure pricing and unfortunately not during our planned sale events. Please specify whether you are purchasing for The Beauty Sanctuary or Sanctuary Skin Clinic at the point of sale.
Retail & Product Shop
Most of our products used in the Salon & Clinic treatments are available to purchase at excellent prices. These items are generally only available from authorised stockists.
Product ranges at The Beauty Sanctuary include ELEMIS, St Tropez, Jessica Nails and Matis Paris.
Product ranges at Sanctuary Skin Clinic include Environ, Medik8 and pH Formula.
Speak to our Therapists about the recommended products for your skin and to complement your treatments and post-care or browse the products and prices from our App which can be downloaded from the iTunes store or Google Play. See our home page for further details.